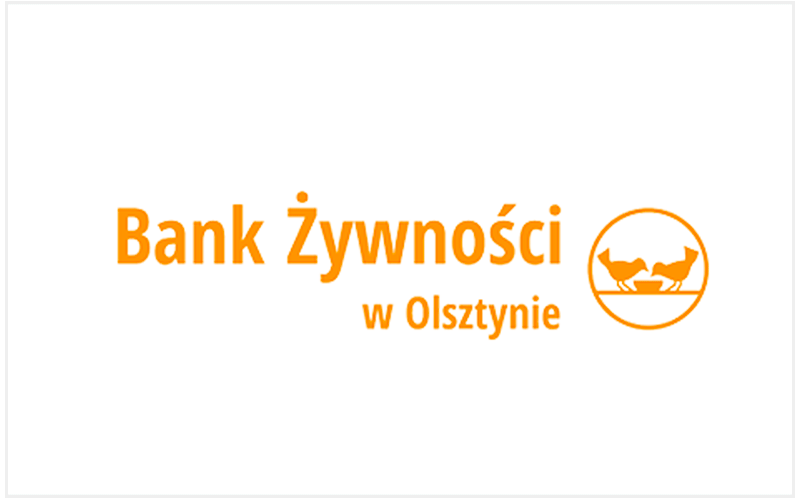 About The Food Bank in Olsztyn
The Food Bank in Olsztyn is an independent non-governmental organization founded in 2000.
18 years ago, we decided to save food from waste. We extended our hand to the needy, not only providing them with food, but also by educating them and creating jobs. Thousands of volunteers help us spread our mission.
For 18 years every day:
We save food and pass it on to those in need. We cooperate with nearly 300 organizations, institutions, sharing knowledge and experience with food. Annually we bring help to approx. 95 000 people in the region. From the beginning of our work we managed to rescue more than 47 mln kg of food and pass it to the needy. Visually it is 110 km of trucks line filled to the brim.
We teach society how to eat healthy and we are experts in preventing the food waste. We are running annually approx. 300 workshops for almost 4 000 people
Since 2004, we have also been giving a job:
We activate people who want to return to the labor market. Till now we've managed to activate 150 people on the labor market. Right now we are running a few dedicated programs for more than 500 people.
Why is FOLM important for your entity?
Since 2004 the Food Bank is running a complex projects concerning the unemployed activation on the labor market. FOLM is an amazing opportunity for the Food Bank to develop the wider project range in this matter, as dedicated to NEETs. It's natural and logical step for the organization to start the program which will focus on young people, empowering their potential. The formula of the project is also crucial. The Food Bank sees a great potential in this innovative approach which will bring a lot to organization itself. This program is needed especially here – in Warmia and Masuria region which presents the highest unemployment rate in Poland.