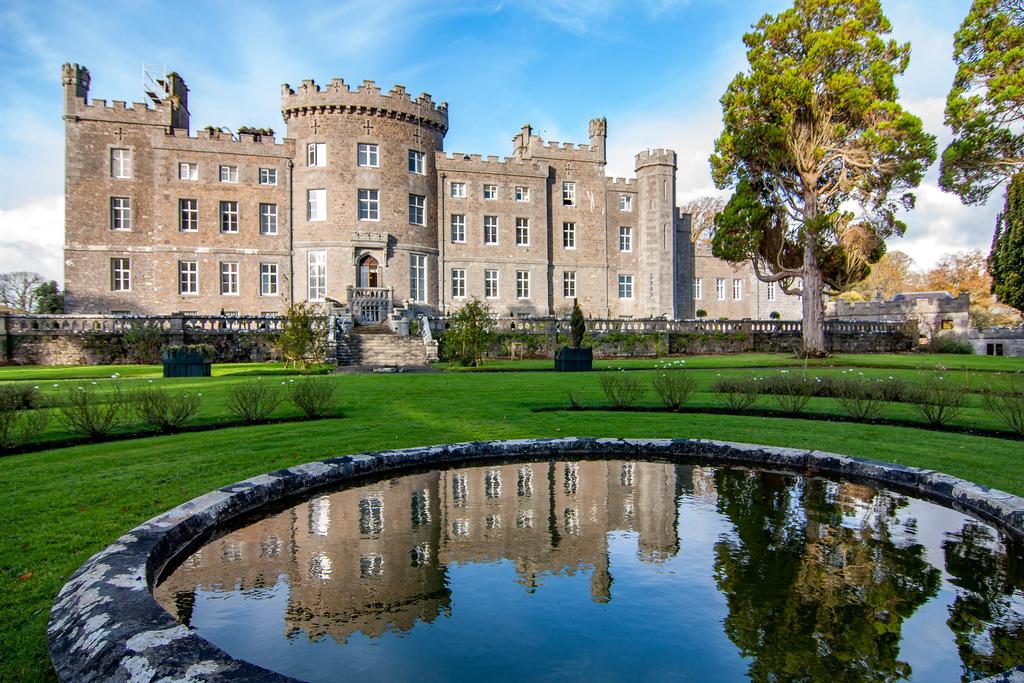 The three rural Counties in Mid West Ireland
The mid-west region of Ireland covers three counties: Limerick, Clare and Tipperary with a population of 473,269 which is about 9.94% of Ireland's total population.
There are many opportunities to experience the outside and the two most popular choice s are the Galtees and Knockmealdowns.
The Galtees are Ireland's highest inland mountain range, stretching over 20km from Mitchelstown to Cahir, with a variety of peaks including Galteemore at 3,018 feet (919m). There are five corrie lakes on the range, accessible only by foot, to add to the attractiveness of the range with their scattering of cliffs.
At the foot of The Galtees in Tipperary is the Glen of Aherlow, a lush valley where the River Aherlow runs between the Galtee Mountains and the wooded ridge of Slievenamuck. Located 8km from Tipperary Town off the N24, it is ideal for great adventure and exploring Ireland's Munster Vales and lakes, taking you onto the Galtee Mountains where you can enjoy clear air, superb views, corrie lakes, wooded foothills, mountain streams and open moorland. The Knockmealdowns straddles the Tipperary and Waterford border, and an area called The Vee is predominantly famous because of the breathtaking panoramic views. The journey rises to about 2,000 feet (610m) above sea level above Bay Lough, and as it does so it gives wonderful views of a portion of the 'Golden Vale'  between the Knockmealdown and Galtee Mountain Ranges.
See more at https://www.youtube.com/watch?time_continue=106&v=h0ulH-SFzyQ
All About NEETs
The Irish Central Statistics Office CSO 2016 stated that 1 in 6 (15.9%) Irish young people aged 18­24 are not in employment, education and training. This is an improvement on the previous year where NEETs rate in Ireland was @ 20%.
A breakdown of the Irish NEETs by type is available on the statistics dated June 2013 when the NEETs rate was 18%, approx. 2 p.p. higher than the actual one:

1 - Extract from Youth Guarantee Implementation Plan
The unemployed people represented 61% of NEETs, followed by students at 22.4% and inactive people at 16.4% of the market
4%.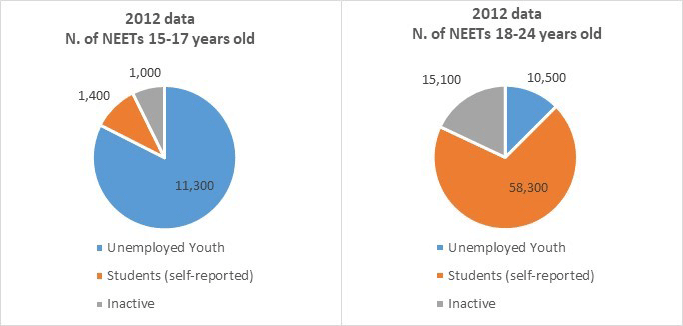 The period after the economic crisis between 2007-2012, showed that the unemployment rate for youth is decreasing, but the number of unemployed young people in Ireland still remains high amounting to @ 34,700 at the end of September 2018 representing 12.9% of the unemployed population.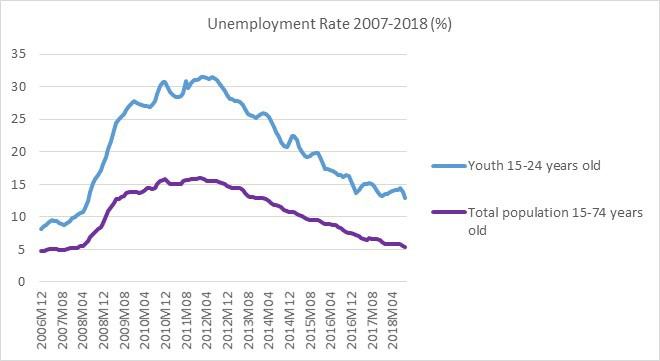 2 -Youth and Total Unemployment rates
Focus on Mid-West Region (Clare, Limerick and Tipperary)
Focusing in particular on the Mid-West region of Ireland, the statistics for the 2011 Youth Unemployment Rate were as follows:

As mentioned before, the YUR has decreased in Ireland since 2011, so it is reasonable to expect that these percentages by County can be considerably improved. Nevertheless, they provide a useful view on the high weight of the YUR in the Mid-West Region in that period.